To our visitors from around the world,
welcome to the website of Lodge St.Patrick here in New Zealand, lodge number 468 on the register of the Grand Lodge of Ireland, Dublin.
Irish Freemasonry has been a part of the New Zealand community for more than 175 years. It is the oldest fraternal order in New Zealand and, on this website; we hope that you will enjoy reading and learning the truth about regular Masonry, and about the contribution Freemasons make to the community, both in this country and around the globe.
300-years of 'official' Freemasonry
"300-years have passed since the first 'Grand Lodge' of Freemasons was formed. On 24 June 1717, a meeting of like-minded men took place in the Goose and Gridiron Alehouse off St. Paul's Churchyard in London…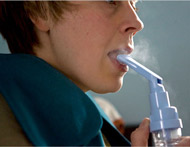 One young man's
positivity enriches the Lodge
"There are plenty of people much worse off than me," 18-year-old, cystic fibrosis sufferer, Dylan Booth told the members of Lodge St. Patrick…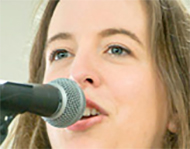 "It's About Time" for Bronwyn Halley
"I just love music. I love listening to it. I love singing to it. I love writing it. I love seeing people in the audience singing back to me a song that I have written. I think that's very cool," so says up and coming country singer and songwriter Bronwyn Halley. The talented young musician...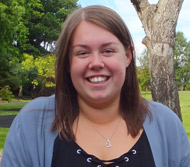 Heading for the
front line of political reporting
A determined young woman with a head for politics and journalism, and harbouring a deep concern for the protection of innocents, Michaela George-Barnes is this year's winner of the Port Chalmers Marine Lodge…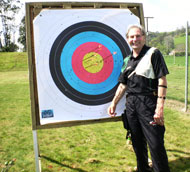 Stewart Stott – Freemasonry's latter-day Robin Hood
One Past Master of Lodge St. Patrick who has taken Robin Hood's concept of charity to a higher plane has to be V.W.Bro. Stewart Stott…