Lodge St. Patrick donates $20,000 to the Neurological Foundation's Chair in Neurosurgery
In April, a timely donation from Lodge St. Patrick helped to propel the Neurological Foundation Chair in Neurosurgery Campaign fund through the NZ$2 million dollar barrier. The WM, John Wren-Potter, presented the cheque on 25 April, when the assembled members were pleased to have as their guest speaker, Irene Mosley, Project Manager for the campaign. Prior to expressing her gratitude for our $20,000 contribution, Irene had explained how vital it was for there to be a professor (Chair) of neurosurgery in this part of the world, and also the controversial background as to why the appeal had become so necessary in the first place.
In 2010 the Health Board determined that, as a cost-saving measure, the neurological services at Dunedin Hospital should be moved and its facilities merged into a central location at Christchurch hospital. This accountant-led scheme conveniently ignored the possibility that, in any emergency, the greatly increased travel distances from the far south or east of New Zealand to Christchurch could easily mean the difference between life or death for patients suffering stroke, head injury or innumerable other neurological afflictions. Rather surprisingly, in what might be described as a peculiar 'life-style choice', the neurosurgeons in Christchurch initially appeared to judge the strategy a good one to have the neurological services centralised.

As the details of the potentially lethal plan spread, alarm and discontent among the inhabitants of the Otago and Southland provinces grew exponentially and within two weeks a petition against the government's proposals contained 55,000 signatures, a crowd of 10,000 demonstrators had marched through Dunedin, and the press too had sided with the people and, in an unprecedented move, rival newspapers the Otago Daily Times and Southland Times formed an alliance, greatly increasing the firepower of the regional press - and the people.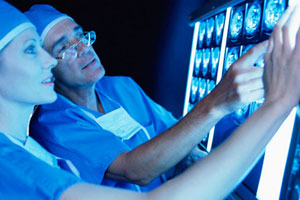 It was demanded of Heath Minister, Tony Ryall, that he retain full neurological services in Dunedin, the outcry being was such that, on 10 November 2010, the government announced the creation of an independent South Island Neurology Expert Panel to assess the impact of the relocation of the neurosurgeons in the south to Christchurch. Damning of the original plan, and proving to be well balanced and quite in tune with the community's needs, the Expert Panel produced a farsighted solution. The Neurological Foundation came together with the University of Otago and the Southern District Health Board. Government funding was obtained, but only for two neurosurgical positions, when three were considered the required minimum. Therefore, to attract a third person it was decided to make a new position a professorship (or Chair) in neurosurgery, with the workload being evenly split 50% clinical and 50% academic. One of the other two positions was similarly divided to cover clinical work and teaching, while all three organising bodies became enlivened as it dawned on them that the totally revised Dunedin-based neurological 'node' could train the neurosurgeons of the future within a holistic structure, with surgeons, researchers, lecturers and students in Dunedin working hand-in-hand with the neurology node in Christchurch. Thus specialisms could be observed, taught and practised, while the potential for skill sharing and new thinking was limitless.
Currently there are only 20 neurosurgeons working in New Zealand and many are more than 50 years of age. The appointment of a world renowned professor and the development of a world-class teaching and research programme in Dunedin will only serve to attract more neuroscience researchers and students, thus nurturing a new generation of neurosurgeons, neurologists and neuroscientists, a wonderful new resource for the country. But, how to fund this dynamic new concept and ensure that it may never again have to suffer from government or outside interference? An appeal called the Neurological Foundation Chair in Neurosurgery Campaign was the answer and so, from a crisis has emerged the beginning of a solution that has the potential to medically and academically benefit not merely the south of the South Island but all of the South Island and, long term, possibly the whole of the nation.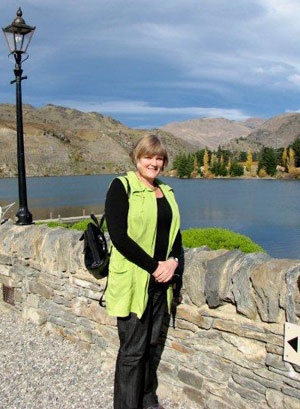 The campaign target of $3 million dollars was set as the minimum required to fund the Chair in perpetuity, regardless of any decisions made by the government. Irene Mosley explained, "The paediatric professorship at the University of Otago is still financed in part by an endowment fund – and that was set up 100 years ago! - so this appeal will work, but only if the total three million dollar target is attained."
Mrs Mosley has personal experience of how important research is to improved outcomes for the public. In 2003 her son was found to have a reoccurring tumour in the cavity between the nasal passages and the brain. She said, "This experience has made the importance of clinical research very real to me." Irene's son is now a healthy young adult getting on with his life. She told the assembled Freemasons and visitors, "This is not 'just a job' for me. I have seen what can be achieved by a team of surgeons and modern surgical methods. At the time, if it hadn't been for the improvements in treatment due to research, we probably would have lost our son. I am proud to be part of this campaign."
The campaign is still 600,000 dollars short of its target and this money is urgently required by the fund to ensure its overall success. Any organisation or individual that is able to contribute any amount, large or small, may donate at any branch of the National Bank or ANZ Bank in Otago and Southland.

Any ex-pats, South Islanders, friends or Freemasons overseas can donate online at: National Bank, Neurosurgery Campaign. Account number: 06-0287-0133301-05

Donations can also be posted to:
Chair in Neurosurgery Campaign, PO Box 914, Dunedin 9054, South Island, NZ.
Leading Belgian neurosurgeon appointed
"Dunedin is home to world renowned neuroscientists, who will provide me with great opportunities for new collaborations," announced Professor Dirk De Ridder acknowledging his appointment as the inaugural Neurological Foundation Professor of Neurosurgery at the University of Otago.
Dirk De Ridder was born in Belgium and has been on the neurosurgical staff of Antwerp University Hospital since 2000. He is a professor of neuro-modulation (brain stimulation) and neurosurgery, and a founder and director of a brain research centre and of a tinnitus research initiative. Married with two sons, De Ridder explained, "New Zealand is a beautiful country with friendly people and a no-nonsense mentality. I intend to continue my high-technology brain stimulation research here, as this is the future of neurosurgery. It will lead to new pathologies that, currently, have limited treatment options."
Professor De Ridder, who joins the Dunedin-based neurological unit in February, said that he looked forward to collaborating with neurosurgeons in Christchurch to develop a unified service with two hubs.
University Vice-Chancellor Professor Harlene Hayne said that Professor De Ridder was selected from an outstanding international field. The staff at the university considered that attracting a neuroscientist of such calibre was a real coup.
What is Neurosurgery?
Patients of all ages are treated by neurosurgeons. Neurosurgery (also called neurological surgery) is a branch of medicine that specialises in the treatment (both operative and non-operative) of diseases and conditions that affect the nervous system and its coverings – the brain and the blood vessels supplying it, the skull, pituitary gland, spinal cord and spine, and the peripheral nerves in the limbs that allow us to control our movements and feel sensation. Neurosurgeons operate on and treat a vast range of conditions and diseases, including brain haemorrhages, aneurysms, brain tumours, hydrocephalus, head injuries, epilepsy, compression of the spinal cord and nerve roots, spinal tumours, pain syndromes, carpal tunnel syndrome, and movement disorders such as Parkinson's Disease.
Neurological Foundation campaign project manager, Irene Mosley commented that Professor De Ridder's early appointment was testament to the generosity but also concern of the people of Otago and Southland. She added, "Without the immense community support, we would not be in a position to appoint so soon. It is, however, very important to recognise that, as yet, we cannot see the chequered flag, and we must not take our foot-off-the-gas before we reach our $3,000,000 dollar total."

Currently the Neurosurgery Campaign fund has a 600,000 dollar shortfall and this money is still needed to ensure the ongoing success of the appeal. Any organisation or individual that feels able to contribute any amount, large or small, may donate at any branch of the National Bank or ANZ Bank in Otago and Southland, New Zealand. Online, any ex-pats, South Islanders, friends or Freemasons overseas can donate at: National Bank, Neurosurgery Campaign. Account number: 06-0287-0133301-05
Donations can also be posted to:
Chair in Neurosurgery Campaign, P.O. Box 914, Dunedin 9054, Otago, New Zealand.
Useful Links
| | |
| --- | --- |
| Neurological Foundation Chair in Neurosurgery Campaign: | |
| Otago Daily Times newspaper: | |
| E: irene.mosley@neurological.org.nz | |